Sponsoring the Fair Hill International 2023 season offers your brand a wide range of opportunities to be promoted to riders/drivers and their supports of all levels, from first pony to Olympic Team Members.  The season spans April through September covering multiple disciplines: Endurance Riding, Combined Driving, and Eventing Horse Trials.
We offer a wide variety of sponsorship levels and packages to suit your business needs.  We can also customize a package just for you.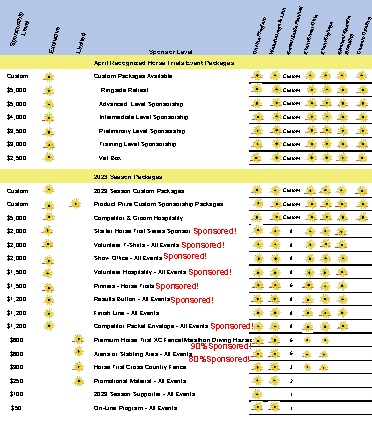 By supporting Fair Hill International not only are you able to reach over 11,000 people in person through the season, you have access to our 12k Facebook followers, and 4k Instagram followers, along with over 6k email subscribers, and you are also supporting the on-going development of our equine community.
Come join the fun, contact us at:
Sponsorship@FairHillInternational.com or 410-398-2111
Connect with us at:
We look forward to working with you in achieving success!