Volunteers of the Year

Every year Fair Hill International recognizes special volunteers who go above and beyond to assist us in making events happen.
2022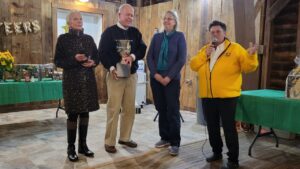 The Bodgie Read Memorial Trophy is given each year to a Fair Hill International volunteer who goes above and beyond to assist us in making events happen. The 2022 recipients are Barb and Coates Bateman.
Both Coates and Barb have gone above and beyond in their hours and hours of time they have spent for Fair Hill International. From decorating the most beautiful welcome signs to keeping everyone safe with Covid prevention they have said yes to every request for help. They spend hours spotting at schoolings and helping with horse trials in a variety of roles. Always saying, "just put me wherever you need help."
Barb and Coates also sit on many committees for FHI giving endless hours in planning and brainstorming.
Congratulations to Barb and Coates and thank you for being part of the FHI Family!
2021
The newly renamed Bodgie Read Memorial Trophy is given each year to a Fair Hill International volunteer who goes above and beyond to assist us in making events happen. The 2021 recipient is Diane Trefry.
This year Diane has: Assisted in the organization of the Foxcatcher Endurance Ride; assisted in the organization of the Elk Creek Combined Driving Event; co-managed the USEA Young Event Horse East Coast Championships; fence judged at several Horse Trials; volunteered at many cross country schooling sessions; set up dressage rings for many Horse Trials; likely painted a cross country fence or twenty. And that's just for 2021. Diane has had a hand in managing Foxcatcher and Elk Creek CDE events for as long as FHI has hosted them. She has been involved with Fair Hill International since the very beginning, over 30 years ago.
Diane can always be counted on to roll up her sleeves and dive into a project with quiet efficiency. She's legendary for her binders filled with information and details about the event she is organizing. A very heartfelt and well-deserved CONGRATULATIONS, Diane. Thank you for all you have done for FHI for so many years!
2019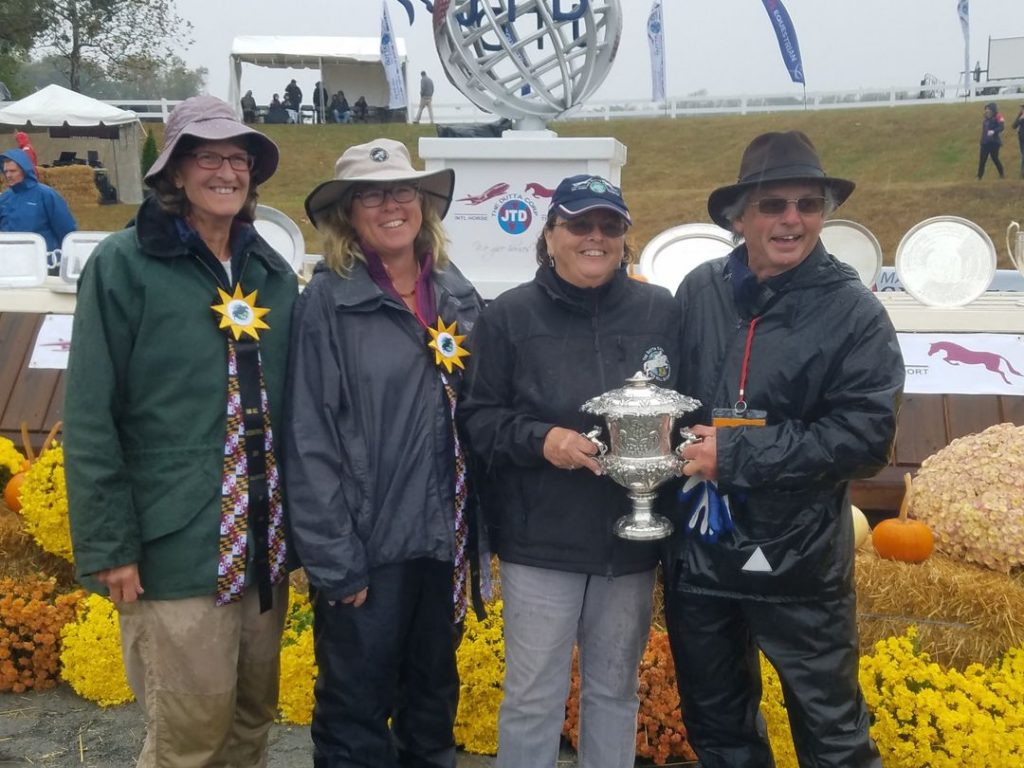 We've always maintained that we have THE BEST volunteers in the business. We recognized three amazing volunteers today, for their dedication to FHI for the entire year. Our thanks to Mary, Bonnie, and Kathie (with Rupert passing on the trophy as the 2018 Volunteer of the Year). We have events from April through October here at FHI, and there's absolutely no way we could do them without all of you! THANK YOU to all of our amazing volunteers, and congrats to our 2019 Volunteers of the Year!
2018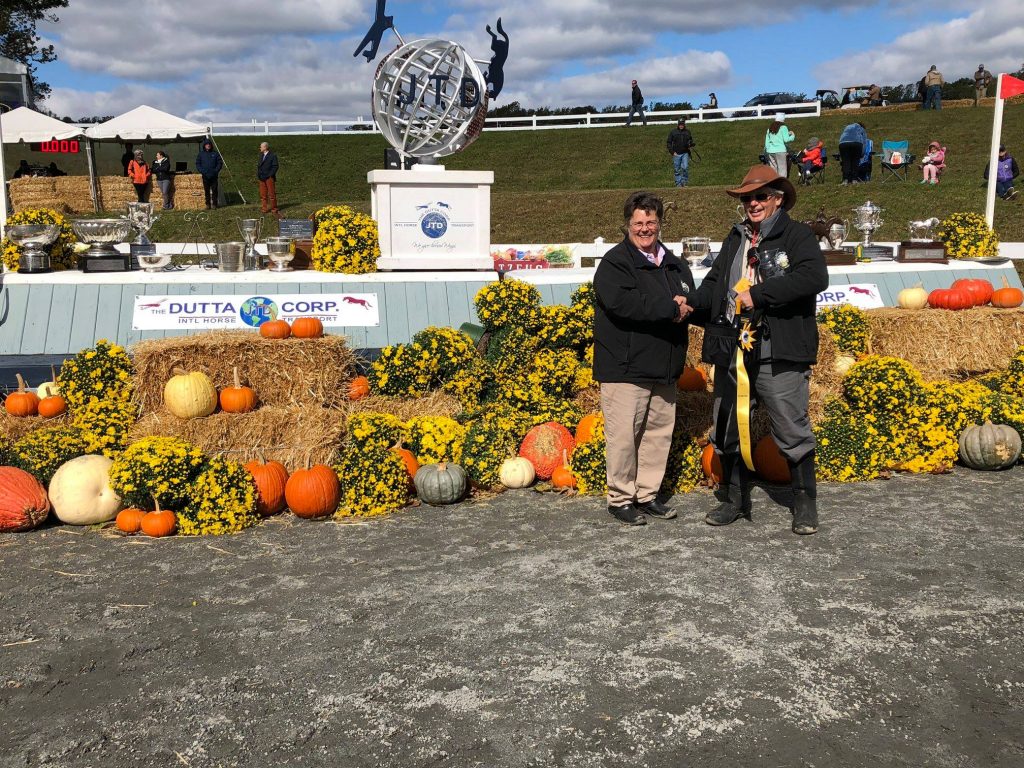 We're pleased to announce Rupert Rossetti as the 2018 Volunteer of the Year! Rupert is one of those behind-the-scenes guys. You see him driving around in a golf cart but you may not know who he is or what he does. And then he'll talk to you and you'll wonder, "Who is that very nice British guy?" That's Rupert. He's been with us for more than 10 years, starting in Admissions and making his way through most jobs to his current one: Guy Who Solves All the Problems (technically known as Head of Operations). Rupert works with the traffic guys to keep parking and traffic headaches to a minimum. He is responsible for our parking and golf cart plan that has kept vehicles further away from the Main Arena, thus improving the view for spectators. He fixes ice problems, potty problems, safety problems, who's going to pick up all those mums from the first fence problems – pretty much all the problems. During the year he is often our Cross Country starter and is usually at every schooling. He is also heavily involved with Cecil County government. He tirelessly promotes Fair Hill International to officials who don't know the positive impact our event has in Cecil County. Congrats, Rupert and thank you for everything you do!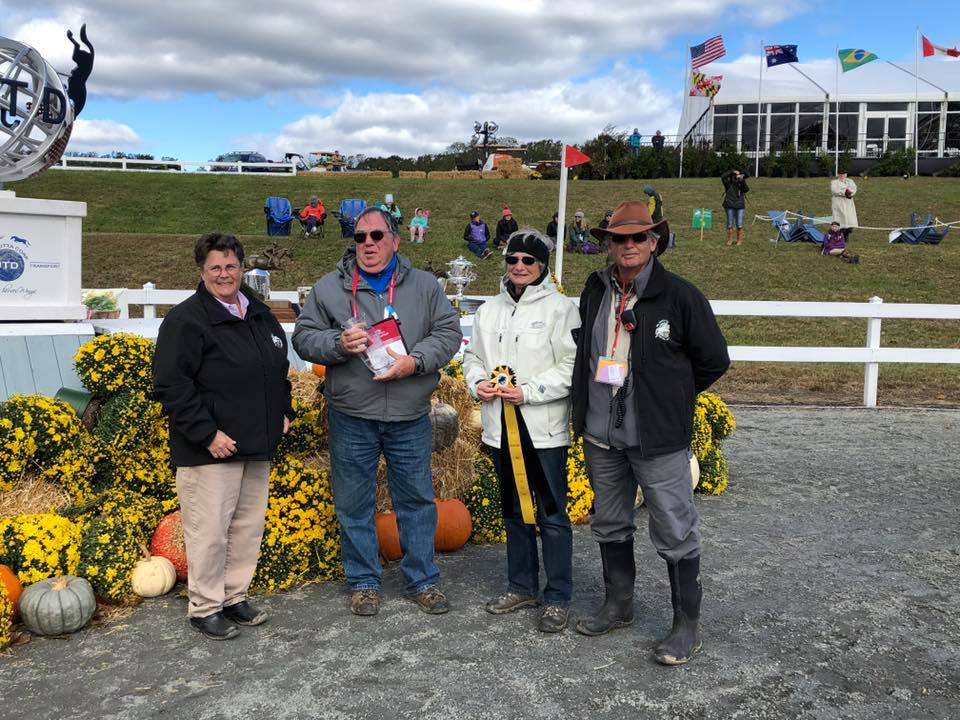 The 2018 Unsung Hero Award recipients are Dennis and Bobbie Davis. Dennis and Bobbie have been with Fair Hill International for over five years. Bobbie assists with the FHI database and has served on the Volunteer Workforce Committee. Both have virtually lived on The Dutta Corporation FHI grounds for the past two weeks preparing for this event, working tirelessly and unselfishly from 8 am until dark every day moving straw and mums, picking and moving pumpkins, hanging signs and banners, and decorating office trailers. During the past four days they've been here driving courtesy carts and organizing the volunteer raffles. And they'll still be here on Monday and Tuesday taking down all those decorations and putting them away to use in 2019.Thank you, Dennis and Bobbie for all your hard work with Fair Hill International!
2017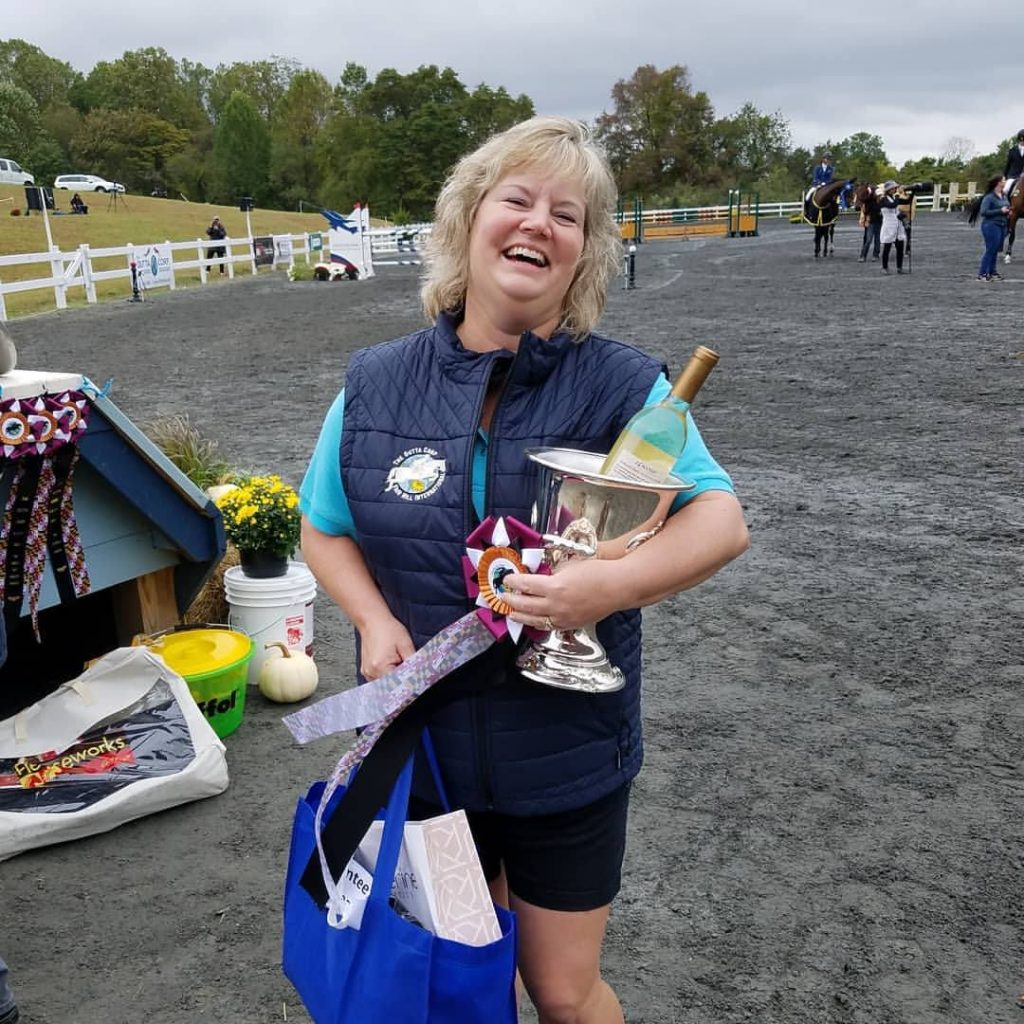 Denise Maillie started with FHI in 2006, actually as an Endurance volunteer. Rupert called her that fall (once you get on our Volunteer list we don't ever let you off…) to ask if she would help with Admissions. Her first year she did one four-hour shift, and her job has just ballooned from there. Currently Denise is the Executive Administrator for FHI. She has also in the past overseen Merchandising (choosing and ordering merchandise, and pricing). During the rest of the year Denise is the Scorer for all the Horse Trials, and also does many little things that add up to big time – picking up and returning borrowed plants, putting up signs and banners, and a million other things.
We asked Denise WHY she continues volunteer. She said "Because it's family. Why come back to a job that takes so much of your time and get no pay…Because it's family. You do whatever your family needs and you love spending time with them."
2016
We're so very proud and excited to announce our Volunteer of the Year, John Ryan! John is a Founding member of Fair Hill International, and is on the grounds literally every single day, ensuring our cross country course is in its very best shape for our competitors. Thank you, John, for all you do for FHI!
2015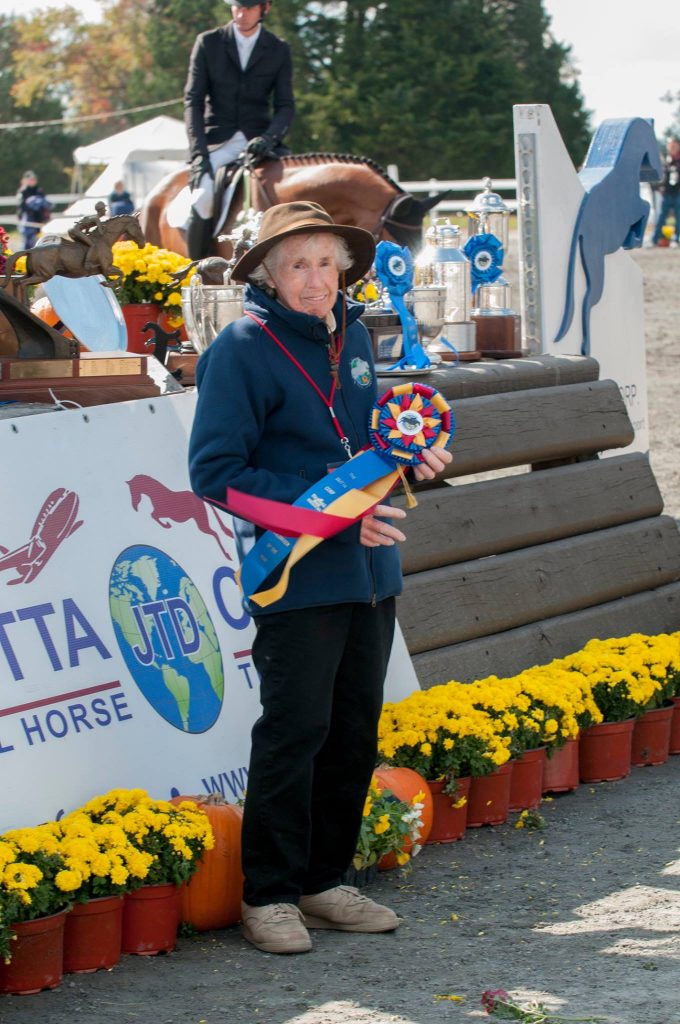 It goes without saying that we LOVE our Bodgie Read. All you who voted proved it yet again – Bodgie was the winner of the Volunteer of the Year Award by a LANDSLIDE. So well deserved for the woman who is here all day, every day, all year round. You'll see her setting dressage rings. You'll see her running the dressage rings. You'll see her in the Vet Box. You'll see her putting out flags on Cross Country. You'll see her, at our Horse Trials, taking cross country scores to the scorers. You'll hear her on your phone or over your email, asking you to come volunteer. And you KNOW you can't say no, because Bodgie is 82 years old and is out there all day, every day, so you just feel bad telling her you can't. Bodgie is not just our Bodgie – we have to share her with Pony Club, too. Every Pony Clubber in our area knows Bodgie, and she knows all of them. A prize and some recognition is simply not enough to show our gratitude and appreciation to Bodgie Read. THANK YOU, Bodgie, and CONGRATS!
THANK YOU, 2020 VOLUNTEERS!