DERBYCROSS AND CLINICS 
DERBYCROSS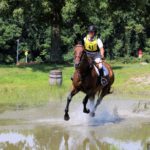 What's a DerbyCross, you ask? It's a combination of cross country and show jumping, all rolled in to one course. DerbyCross is a great learning opportunity for horses and riders looking to gain experience or just have a good time! The course combines elements of show jumping and cross-country and includes a water jump. The course will not be judged or timed.
We offer Elementary, Introductory, Beginner Novice, and Novice divisions. You may do multiple rounds, in multiple divisions or in the same division.
*** DerbyCross will park in Bodgie's Field and check in there as well (same as we do for cross country schooling). HERE'S A MAP. ***
GPS ADDRESS: 700 Gallaher Road, Elkton, Maryland 21921
CLINICS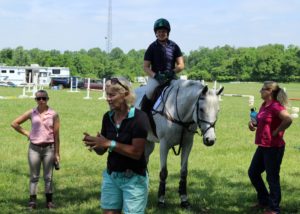 Part of FHI's mission is education. We'll announce when clinic opportunities are available!