WELCOME TO FAIR HILL INTERNATIONAL! 
USEA/USEF Recognized Horse Trials
FHI hosts three USEF/USEA Recognized Horse Trials every year. 
All entry info is posted on the USEA Omnibus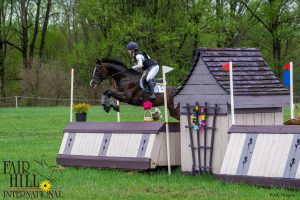 We ask that all spectators abide by our SPECTATOR PROTOCOL (SEEN HERE).
We always need volunteers – more info here.

FOR SCRATCHES, SCHEDULING PROBLEMS, STALLS, etc. please email coldrenscorner@gmail.com
Day of competition please call Mary Coldren at 302-547-0695
Riders please note: For the safety of both horses and riders, only vehicular traffic is allowed on Saw Mill Road. Please hack out to the Saw Mill field or Gallaher Road via the trail located down near the Foxcatcher Dressage Rings.
COMPETITION AREAS – FAIRGROUNDS
If you are using your GPS, plug the following address in: 4640 Telegraph Rd, Elkton, MD 21921
COMPETITION AREAS – GALLAHER ROAD
If you are using your GPS, plug the following address in: 700 Gallaher Road, Elkton, MD 21921